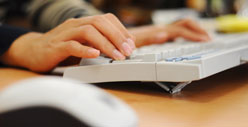 Want international quality products at affordable rates to succeed against your competition? JaiRam Traders gives you those products with above the mark service you need to succeed.
No matter any country you live in, your clients always want valuable products which are good in quality and at the same time, affordable. And using the right sourcing companies which listens to your needs and provides you goods on time and the quality your market demands determines how well you and your business performs.
Delivering quality products is the smartest strategy for growing your business in your market, so it's your skill to identify the right sourcing partner (yes you have come at the right place) that will set you apart for success.
JaiRam Traders is all about helping you:

Provide utmost quality products at most affordable price.

Get your products delivered on time.

Deliver finished products in accordance with customer specifications.
Grow your revenue and profits!
We are manufacturer and exporter of quality products to more than 20 countries including but not limited to Nepal, Sri-Lanka, Jordan, Yemen, Saudi Arabia, Jamaica, Qatar, Uganda, Syria and South Africa. All ceramic brands that we carry are made in ISO 9001 quality certified manufacturing units with state-of-the art infrastructure and best raw materials available in market.
Moreover, our range is not only limited to the products that we carry, if you are looking for something, let us know and we will help you get it. "You want it? You get it", literally. Try us and you wont have another reason to look anywhere else.